Layout of page 15 of the booklet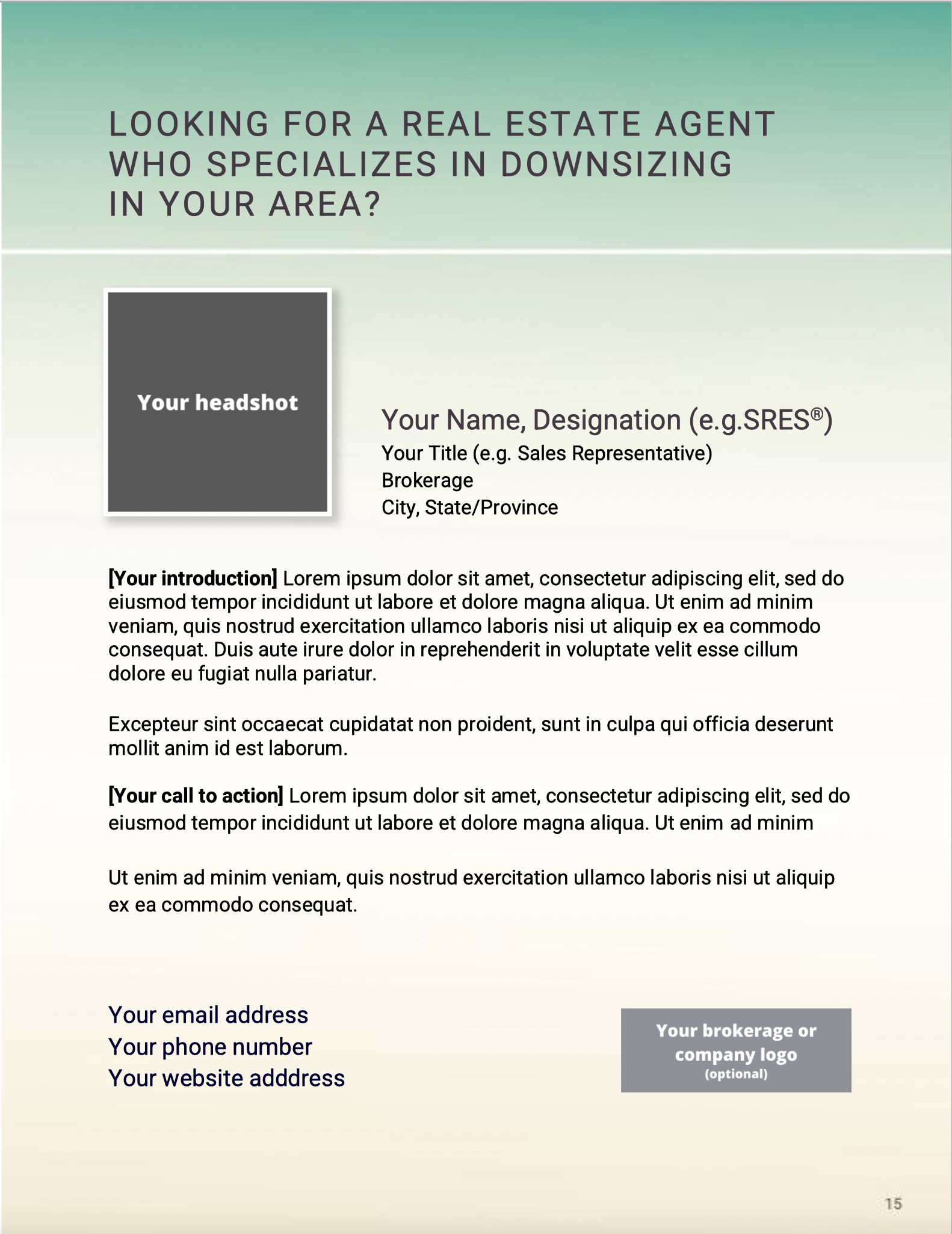 Page 15 of the booklet is where your details will appear.
You'll need to upload the following information using the online form that's provided:
A high-resolution headshot
A high-resolution image of your brokerage or company logo (optional)
An introduction (examples provided on the form)
A call-to-action (examples provided on the form)
Contact information
Name, credentials, etc.
The layout for this page is fixed. That means text and images can be inserted, but their location on the page can't be changed. Similarly, additional images can't be added. This keeps the design of page 15 consistent with the rest of the booklet.