Develop Messages That Attract Downsizing Seniors
A Course for US and Canadian Realtors
Grab your spot
A proven step-by-step process for generating solid leads
Module 1: Hook readers with your opening lines
You have mere seconds to connect with your target audience. See what works and what doesn't. Discover how to make an emotional connection.
Module 2: Know your audience
Before you can write marketing messages that resonate with seniors, you'll need an audience profile. I'll show you a simple way to create one.
Module 3: Uncover the value of what you do
Use the series of questions I provide to identify the value of what you do in a way that differentiates you from other realtors.
Module 4: Understand how to structure a customer-focused message
Learn how to structure an effective marketing message. I'll show you examples of how this can work with downsizing seniors.
Module 5: Strive to educate rather than sell
Compare messages that focus on selling yourself as a specialist realtor with messages that provide education on downsizing. Learn why education is often the best approach to take.
Module 6: Craft your own opening lines
Now it's time for you to start writing. I'll show you how to craft your own opening lines using information from the audience profile you created in Module 2.
Module 7: Shift the reader's thinking
Many seniors assume realtors are all pretty much the same and downsizing isn't that much different from other moves. I'll show you how to (gently) set them straight.
Module 8: Describe how you can help
Now that you've started to shift your reader's thinking about realtors and downsizing, I'll show you how to describe the benefits of connecting with a specialist realtor like you, using some of the points you uncovered in Module 3.
Module 9: Show the reader they can rely on you
Learn how to work social proof into your messaging, incorporating points you identified in Module 3. I'll also show you a method for collecting powerful testimonials.
Module 10: Close with a call to action
Now that you've got your reader curious about what you have to offer as a specialist realtor, how do you convince them to connect with you? I'll give you some options.
Module 11: Adjust your message for business contacts
Learn how to adjust your messaging when communicating with business contacts, especially those who may send business your way.
Module 12: Accelerate your writing
I'll show you how to use AI to write more content more quickly without sounding stale or generic.
…plus…
BONUS MODULES that show you how to…
…develop a content strategy
…build an automated lead funnel using content you develop
What's the biggest thing I got out of Paul's course? It's being able to articulate my value to downsizing seniors. Now, I'm able to clearly and comfortably differentiate myself from other realtors without putting anyone down. Not just in writing, but in conversations as well. I got a listing last week, and I believe it's because Paul's course helped me think through my messaging.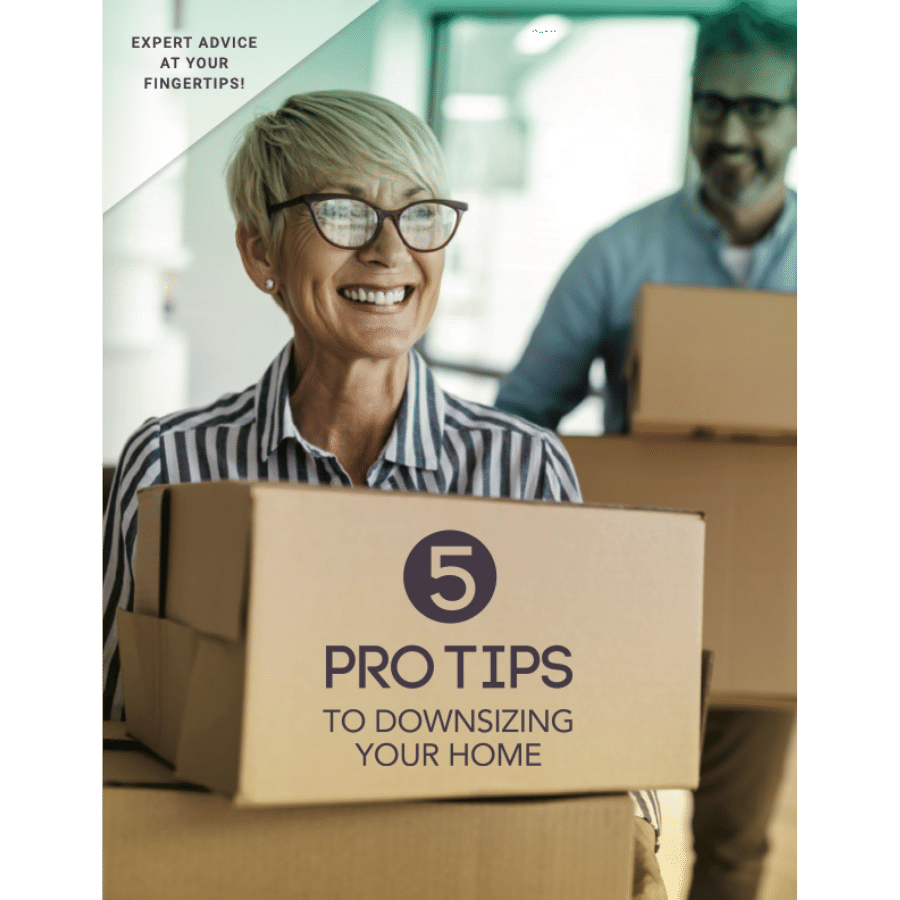 Book a space in the course now and get "5 Pro Tips to Downsizing Your Home" for FREE. It's a professionally-designed 16-page booklet that you can use as a giveaway to attract new leads. That's a $199 USD / $249 CAD value!
Not only that, you'll get a standing invitation to a monthly Zoom call I host for REALTORS who serve downsizing seniors. It's a wonderful place to learn from like-minded colleagues and get support setting up or refining your lead funnel.  
Already own "5 Pro Tips to Downsizing Your Home"? Get a course discount equivalent to what you paid for the booklet.
Hours of video instruction, including case studies and writing exercises, that you can replay anytime
Regular coaching calls over 8 weeks to keep you on track
Individual feedback on assigned exercises
Technical support by phone / email
A 1-on-1 content strategy session with me after you complete the course

Special bonus

: A professionally-designed booklet to attract seniors (time-limited offer)

Special bonus

: A standing invitation to a monthly Zoom call that I host for realtors who serve downsizing seniors (time-limited offer)
Many realtors I've talked with have told me that without practice or feedback it's difficult for them to get good at finding the right words to market their services. This course provides you with both.
♦
Promise
By the end of the course, you'll be able to clearly articulate your value as a specialist realtor to downsizing seniors. You'll have practical experience creating content that's designed to capture their attention (and their contact information). And you'll understand what words to use when reaching out to business contacts who are in a position to send downsizing seniors your way.
♦
Guarantee
If the Promise has not been met, and you have been fully participating in the course, I will continue to work with you until it has.
Is it worth it?
Without a solid message, many REALTORS have wasted hundreds and hundreds of dollars on marketing – with very few new quality leads to show for it!
That's why enrolling in this course can help you not only attract more downsizing clients, but also save you a lot of money in the process.
In other words, the course can pay for itself.
The one-on-one feedback Paul gave was really valuable. I struggle with writing. It's not in my comfort zone. But he gave me confidence. I have a much clearer sense of my target market now, what questions are in their heads, and what I should be writing about.
I certainly had my eyes opened to what is important to relay to seniors and their adult children. I felt very supported, which is important. Paul was so helpful, whether it was via email or Zoom meeting. The one-on-one feedback was a bonus. I didn't expect that, but it certainly helped pinpoint some of the areas that I'm weak in and need to improve on. I'm very happy to have taken his course. Paul was easy to relate to. I wouldn't hesitate to recommend him to anybody.
The course isn't just about writing technique (although that's part of it). It's about helping you get inside the heads of downsizing seniors. And it's about showing you how to convince them you're the obvious choice for their REALTOR.
With all that clear in your mind, you'll be able to generate more high-quality leads *and* persuade more of those leads to sign on with you.
Think about what that might mean in terms of new listings.
Not only that, think of how many more seniors you could help.
Paul used good examples to show us how to write customer-focused messages. I had an Aha! moment every class. It was all very illuminating and made great sense. I expect to double my income as a result of taking his course.
Figure you'll just hire someone to write your marketing copy for you? That's always an option.
But here's the thing. Most freelance writers don't understand what's important to your audience and what value you have to offer. They need that information from you in order to create marketing copy that's going to hit the mark.
This course will help you direct them effectively. Otherwise you could be throwing money away on writer's fees.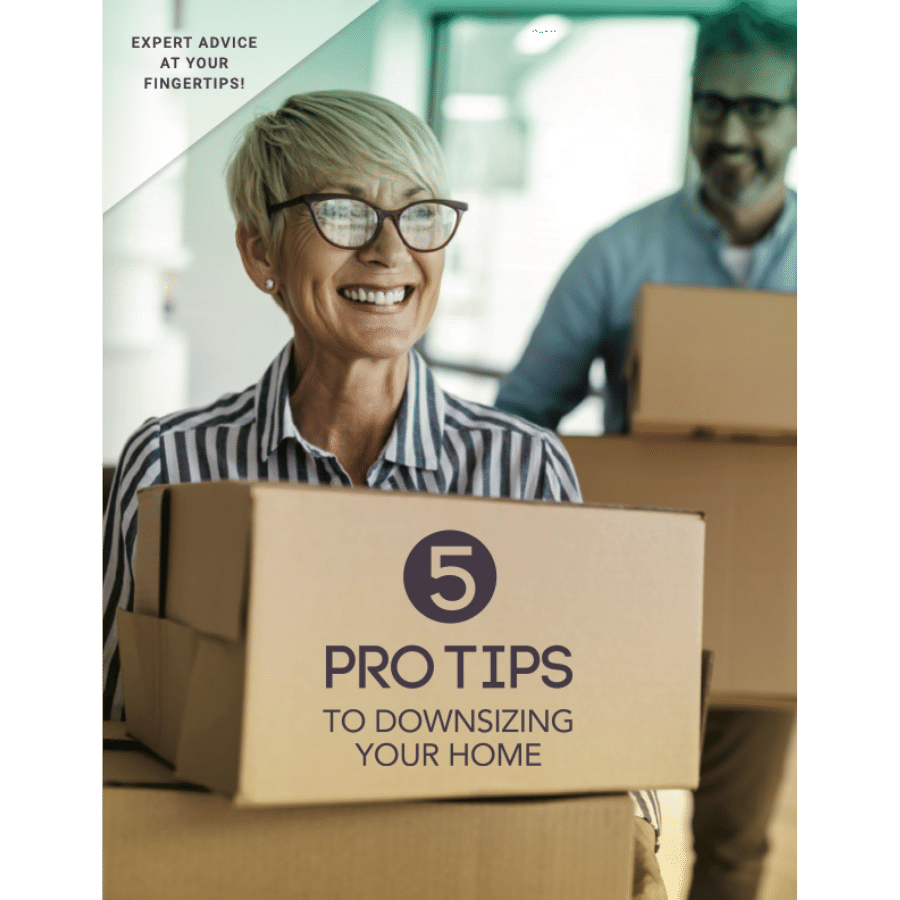 Remember: If you book a space in the course now, you get "5 Pro Tips to Downsizing Your Home" for FREE. You'd pay $199 USD / $249 CAD to buy it on its own.
Already own "5 Pro Tips to Downsizing Your Home"? Get a course discount equivalent to what you paid for the booklet.
Still not sure whether the course is for you?
I'd be happy to go over the details to help you decide whether it's a good fit. Simply schedule a call at a time that works for you.